WHA 8th edition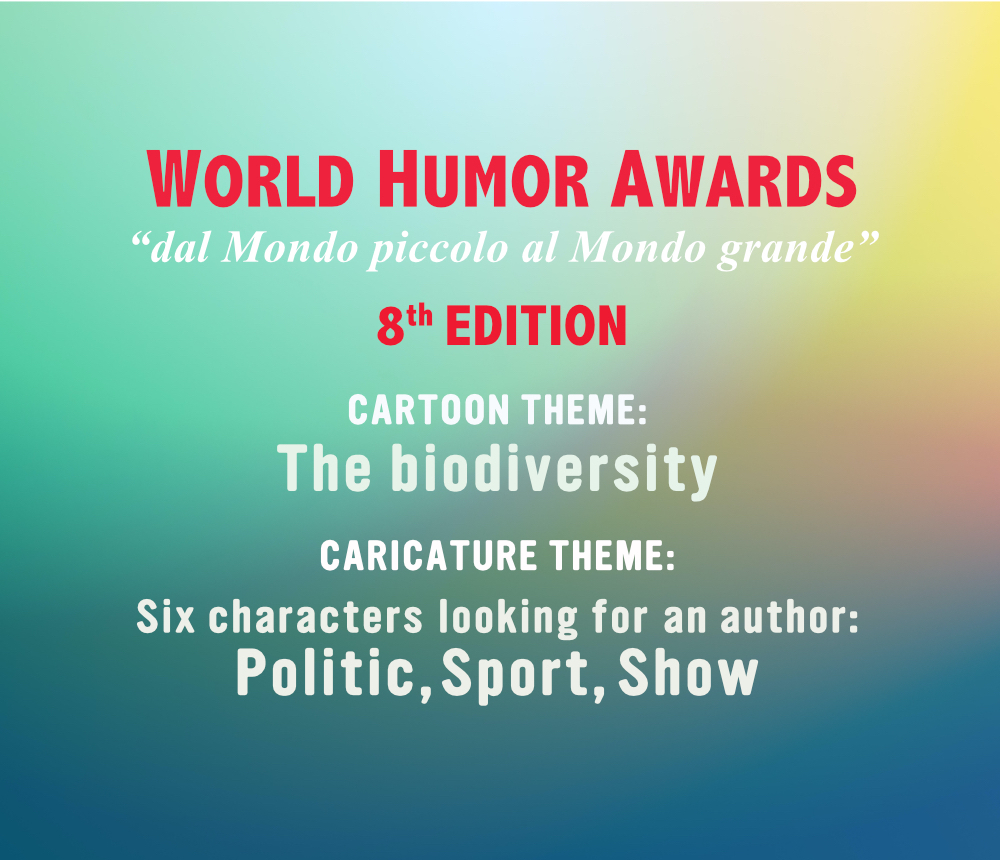 The eighth edition of the World Humor Awards has officially started with the sending of the invitation to the selected authors
Each author must choose whether to participate in the section: "Humorous graphics" or the section: "Caricature".
It is not possible to participate in both.
Environmental sustainability again this year in the theme of the Cartoon section:
"The biodiversity"
Biodiversity or biological diversity is the variety and variability of life on Earth. Biodiversity is a measure of variation at the genetic (genetic variability), species (species diversity), and ecosystem (ecosystem diversity) level.
————————————————————————————
For the Caricature section: "Six characters looking for an author"
Each artist must send two caricatures choosing from the following characters from politics, sport, entertainment:
King Charles III – Aung San Suu Kyi – Kylian Mbappè – Paola Egonu – Harrison Ford – Charlotte Rampling
The deadline for submitting works is April 15th.