PREVIEW (2015)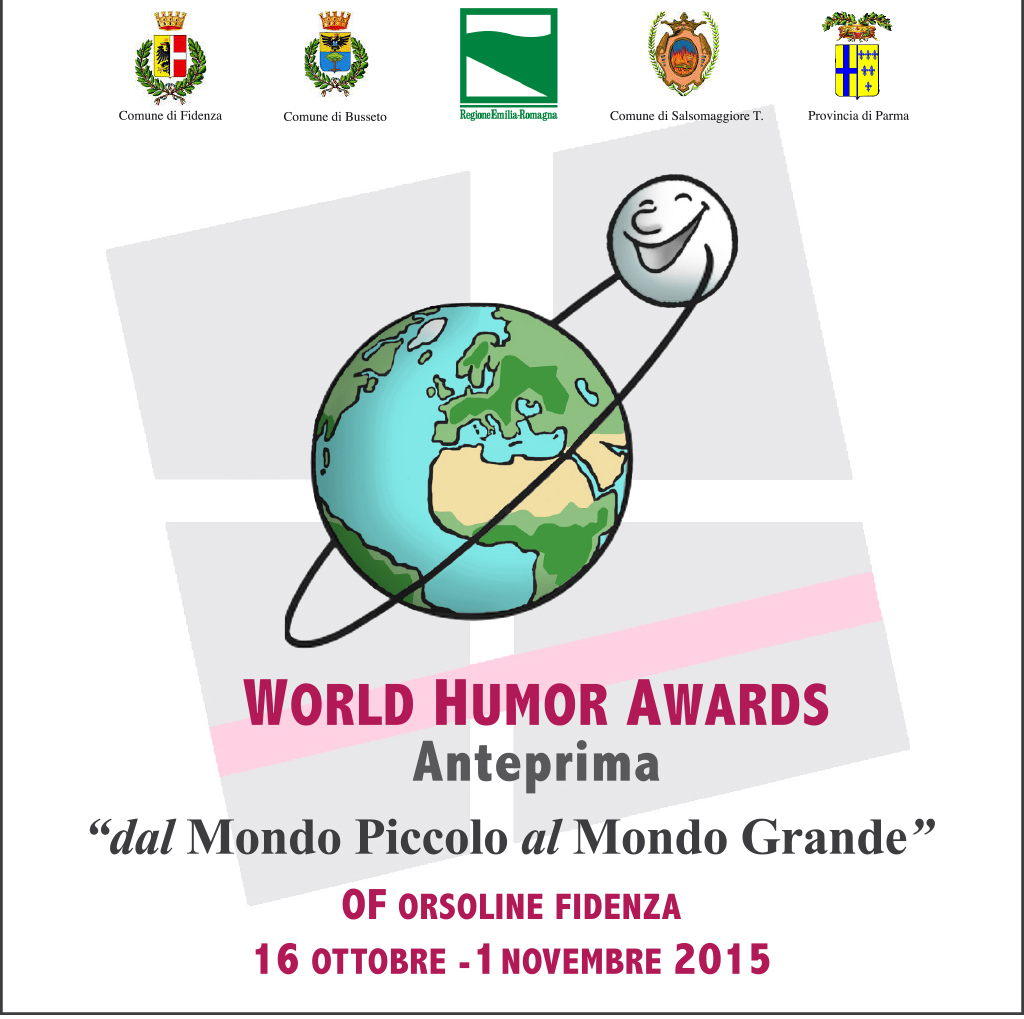 "dal Mondo Piccolo al Mondo Grande" 
It is proposed as a significant preview
of  "World Humor Awards"
and it intends to emphasize the ownership of the territory,
"… That stripe of land between the Po and the Apennines"
including Busseto and  low, Fidenza,
but also Salsomaggiore (first showcase on the Mondo Grande),
to be the seat of this project.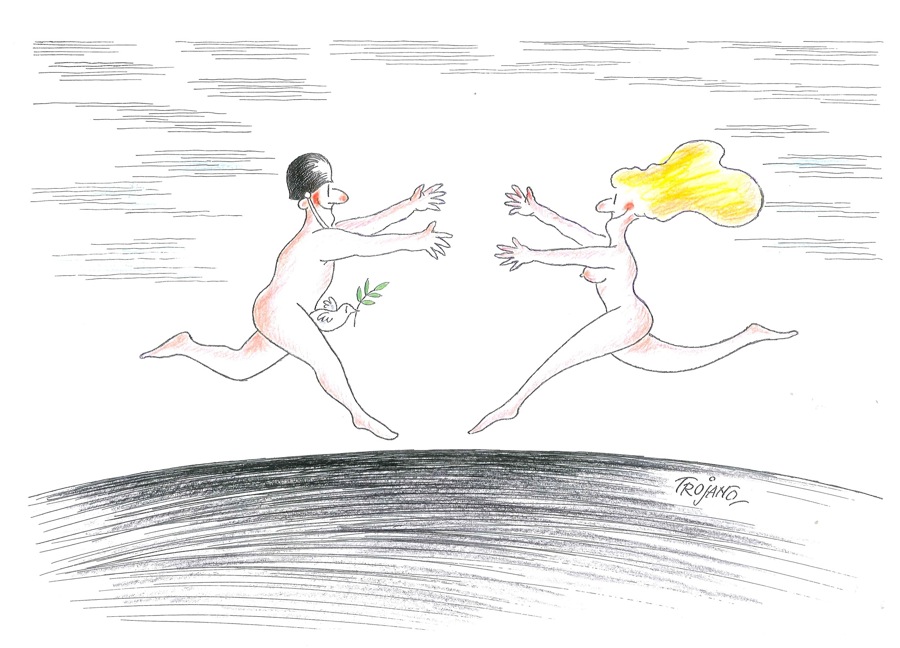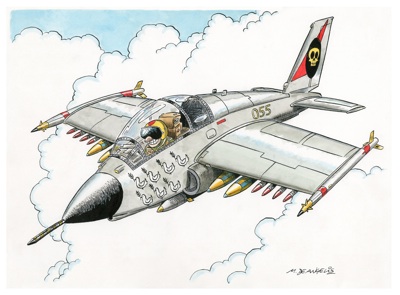 The "WORLD HUMOR AWARDS" is a project for 2016.
The preview "dal Mondo Piccolo al Mondo Grande" despite having no competition entries offers an interesting overview of qualified authors.
The cultural association Lepidus in collaboration with Alberto and Carlotta Guareschi presents an exhibition of international artists who illustrated the works of Giovannino,  the father and to which the title refers.
Are panels depicting the artworks of Karel Thole (Netherlands), Gus Bofa (France), Istvan Kelemen (Hungary), Gipi (Italy).
The exhibition begins with some reproductions of Giovannino Guareschi.
On the theme of "Mondo Piccolo" also some sculptures by Maurizio Zaccardi.
An interesting integration to the exhibition regards the caricatures made to publications by local vintage: Nullo Musini –Musolino (1902) – Alberto Carboni (1922, the hand of the designer Barilla you can already see in this youthful experience) –Vittorino Ortalli – Il Tarlo (1927) together with the beginning Rino Montanari  with Bruno Rabaiotti and arch. Tassi Carboni.
They are the precursors and contemporaries of the "Mondo Piccolo".
The "Mondo Grande" enters the scene with personal Lucio Trojano and Marco De Angelis, award-winning cartoonists worldwide, both are among the jury members in the project award.
Complete the review Gio Testi (1st prize at the Bienniale dell'Umorismo of Vercelli, 2000 for Dario Fo caricature).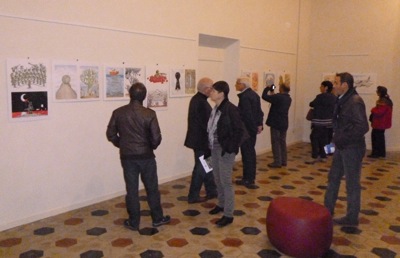 The Herrenberg friends, the German town twinned with Fidenza, are among the first visitors of the exhibition.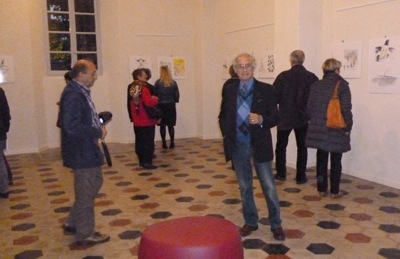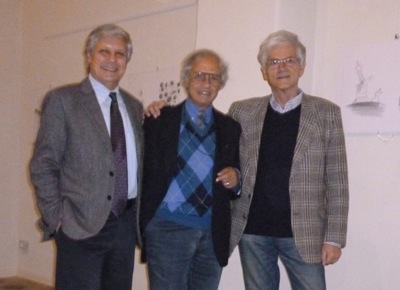 Library Cariparma Foundation Busseto
December 15, 2015 – January 7, 2016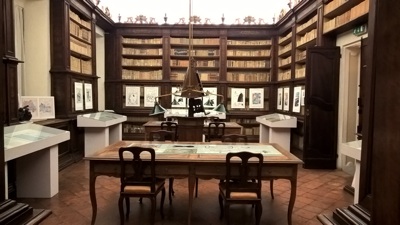 The exhibition in the prestigious entrance hall of the Library of the Cariparma Foundation, is partly resized to the number of boards on display at the same time (it is expected a rotation), but is enriched by the presence on the notice boards of some books of international translations of the works of Giovannino Guareschi.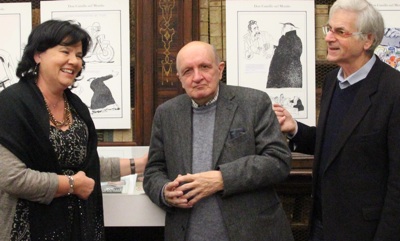 Maria Giovanna Gambazza, mayor of Busseto, with Corrado Mingardi and Gianandrea Bianchi during the press conference presenting the exhibition.