WHA 2020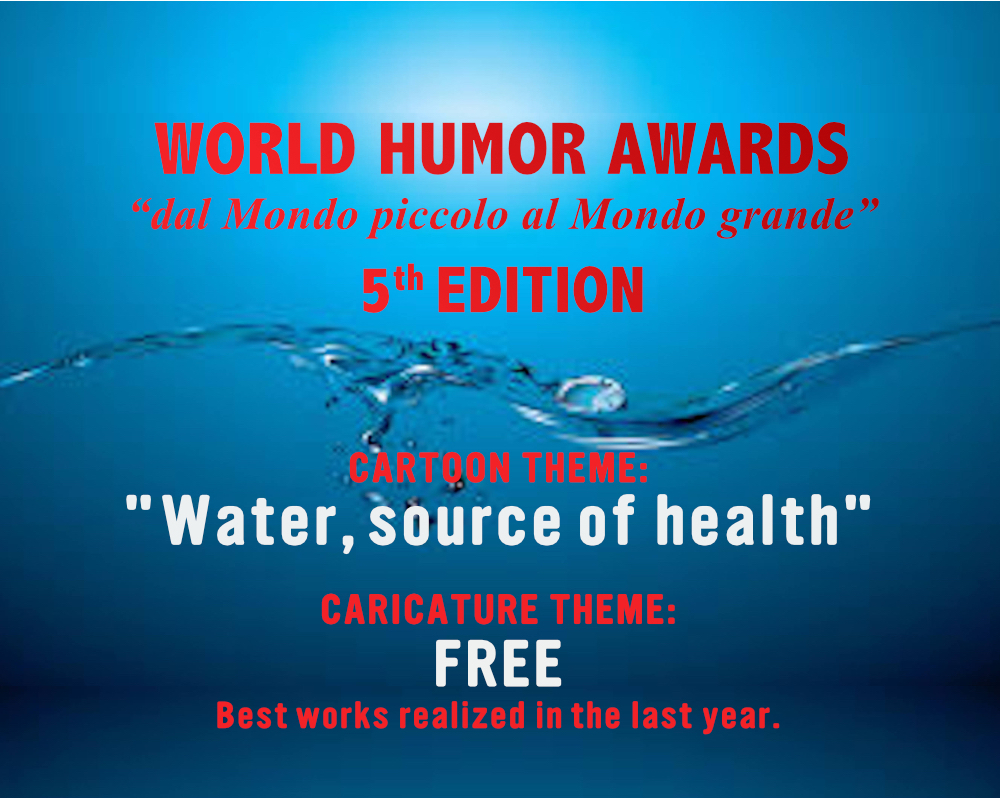 The invitation to the competition has started.
Participation in the cartoon competition is reserved for a limited number of selected artists
and is therefore not open to entrants other than the cartoonists, caricaturists and professional illustrators indicated by the organisation.
For this reason, the competition rules and participation form will not be published on the website, as they will be sent only to the invited artists.
The cartoon competition will be divided into two sections:
A) First section: "Cartoon"
"Water, source of health"
Artworks without words are preferable. If it is essential to include a joke, the English translation must be written at the bottom of the artwork.
B) Second section:"Caricature (humor portrait)"
Free Theme
Best works realized in the last year.