The sixth edition program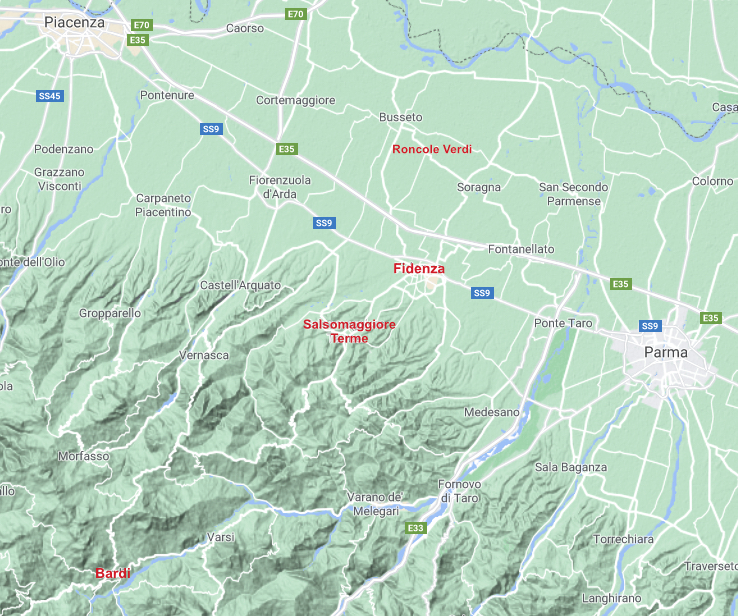 The sixth edition of the World Humor Awards confirmed the growth of the review with over 250 authors from 75 countries who have accepted our invitation by sending their works in the two cartoon and caricature sections.
As always, the work of the jury called to choose the winners was very demanding.
Salsomaggiore Terme,Thursday 26 August, remains the point of reference and starting point for the event which this year develops in an "itinerant" way compared to previous editions. In fact, all activities take place in the neighboring municipalities of Busseto and Fidenza up to Bardi in the Apennines.
Start Friday 27 August in Roncole Verdi di Busseto with a visit to the Guareschi museum, a necessary "institutional" passage for the winning authors of the competition and which finds Giovannino's heirs always very willing to show the precious pieces of the archive especially to such a qualified public .
After Roncole Verdi, visit to the antelamic bas-reliefs of the Cathedral of Fidenza and lunch break with the tasting of typical dishes of the area.
Also in Fidenza in the afternoon, together with the jury, the authors are expected to have an unusual test in the kitchen of Gustincanto to learn some secrets of local gastronomy.
The following day, Saturday 28 August, from the plain  you go up to Bardi where the exhibition of the finalist drawings is set up and the majestic castle of the Landi is the setting for the award ceremony. A castle rich in history, all to be visited, and with a particular bond with the Grimaldi family of Monaco.