PREMIO GUARESCHI 2023 Francesco Muzzopappa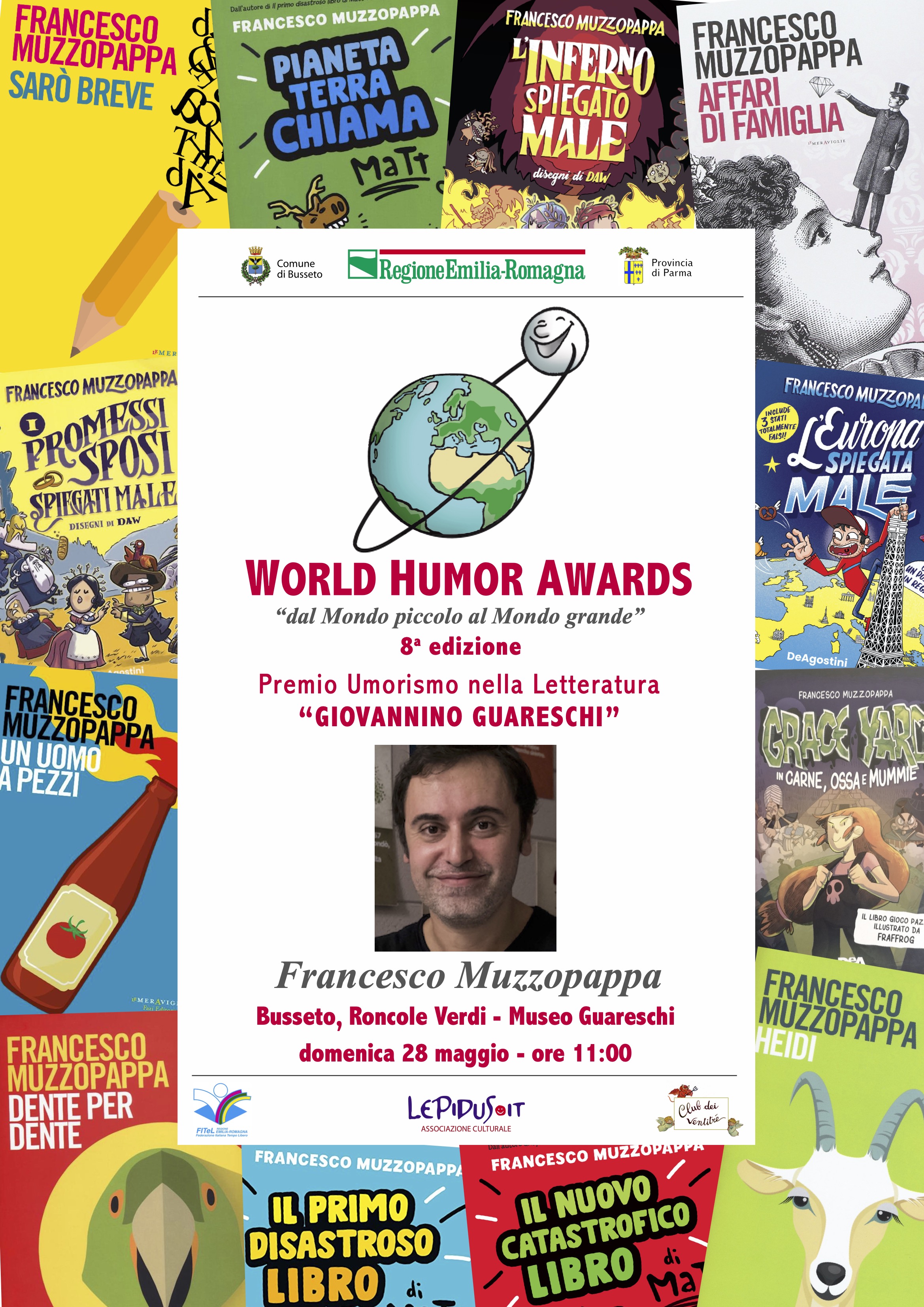 This year the Giovannino Guareschi Award 2023 goes to the writer from Bari Francesco Muzzopappa. Born in 1976, a copywriter and radio advertiser by profession, but now Milanese by adoption, he has been able to establish himself, in about ten years, as one of the greatest contemporary humorists.
With an effervescent writing, capable of capturing the contradictions of our society with his playful and ironic gaze, Francesco Muzzopappa has been able to tell these years like no one else has been able to do with his humor and his energy by tackling different genres, from the story to the novel. In particular, in the novel Sarò breve, released by Fazi in 2022, the protagonist Ennio Rovere, an established furniture maker from Brianza, comes to terms with his family and his life through the form of the will which becomes, from the afterlife, a "universal judgement" about who loved him and who didn't. A hilarious novel that also makes you reflect on work and family dynamics.
Among the many proposals, the jury unanimously decided to award a young humorist, a sign of hope and continuity towards a way of looking at and narrating the world that Giovannino Guareschi would certainly have appreciated.
The award ceremony with the presence of the author on Sunday 28 May at the Guareschi Museum in Roncole Verdi.