The 8th edition of the WHA in Salsomaggiore Terme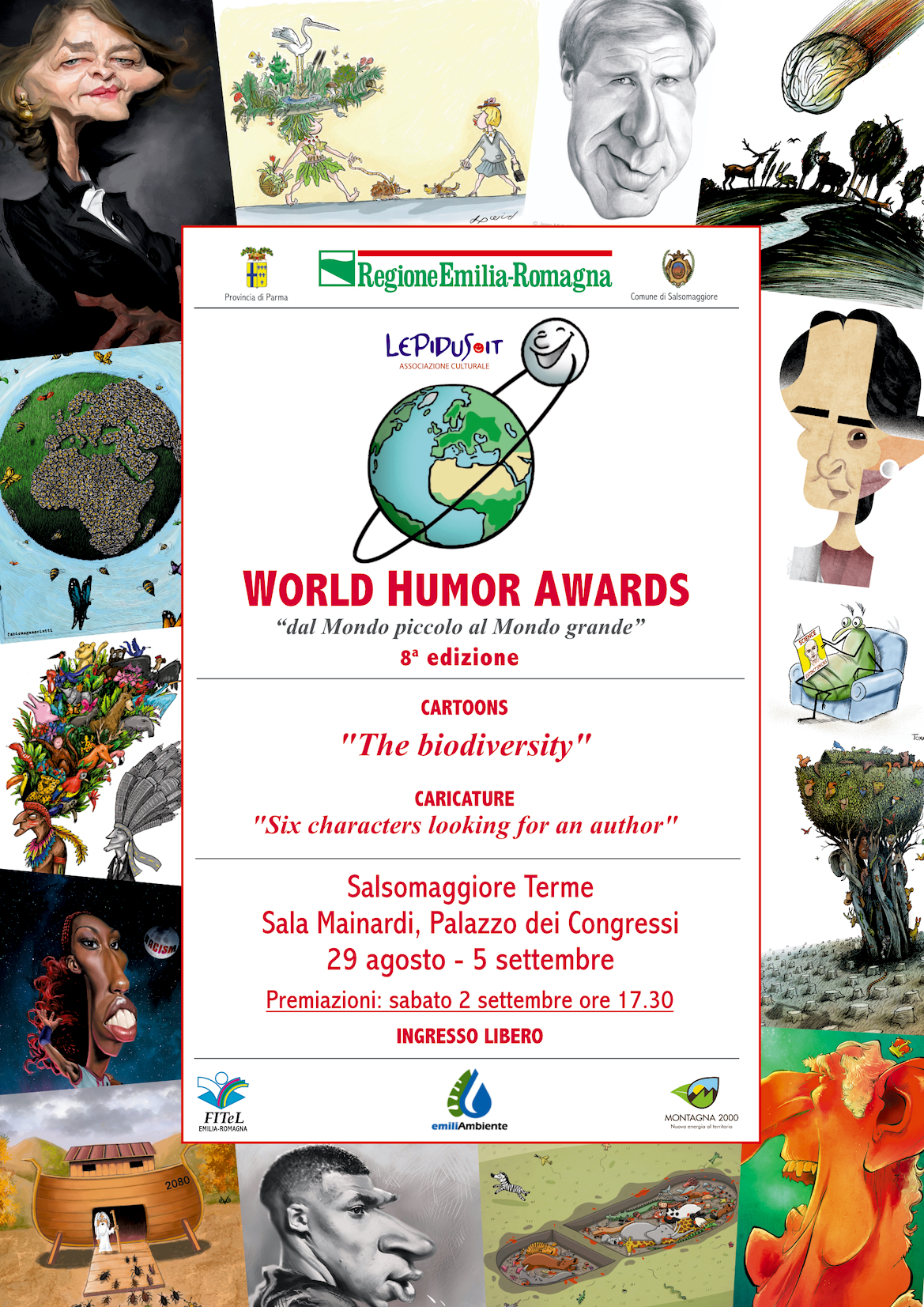 After a couple of itinerant years, hosted in castles, first in Bardi and then in the Rocca Sanvitale di Fontanellato, the World Humor Awards return to Salsomaggiore Terme.
This time it is the Sala Mainardi that hosts both the exhibition and the award ceremony. Still in the Palazzo dei Congressi. The coexistence with the large exhibition dedicated to the centenary of the Baths and to the 150th anniversary of Galileo Chini which develops in the adjacent Salone Moresco and in the Taverna Rossa is particularly stimulating.
Participation in the competition is in line with previous editions. Over two hundred authors, from seventy countries around the world, sent their drawings in the cartoon and caricature sections.
As always, due to the quality of the competing works, the task of the jury to formulate the final ranking is very laborious.
With the theme "biodiversity" for the cartoon section, this year too the review maintains the focus on sustainability, especially environmental sustainability, and thanks to the different points of view of many international authors, the humorous comparison on issues of global interest continues.
Inspired by the theme of the competition, a visit to the Gavinell Botanical Garden followed by lunch in the restaurant inside the structure to appreciate the products of the local gastronomy.
For the caricature section we have reproposed the six characters in search of an author. The works presented were mostly focused on the most current characters such as King Charles and Mbappè, but the jury decided to award an excellent caricature of Rampling, a particularly demanding subject, and perhaps for this reason chosen by few.