Rino Montanari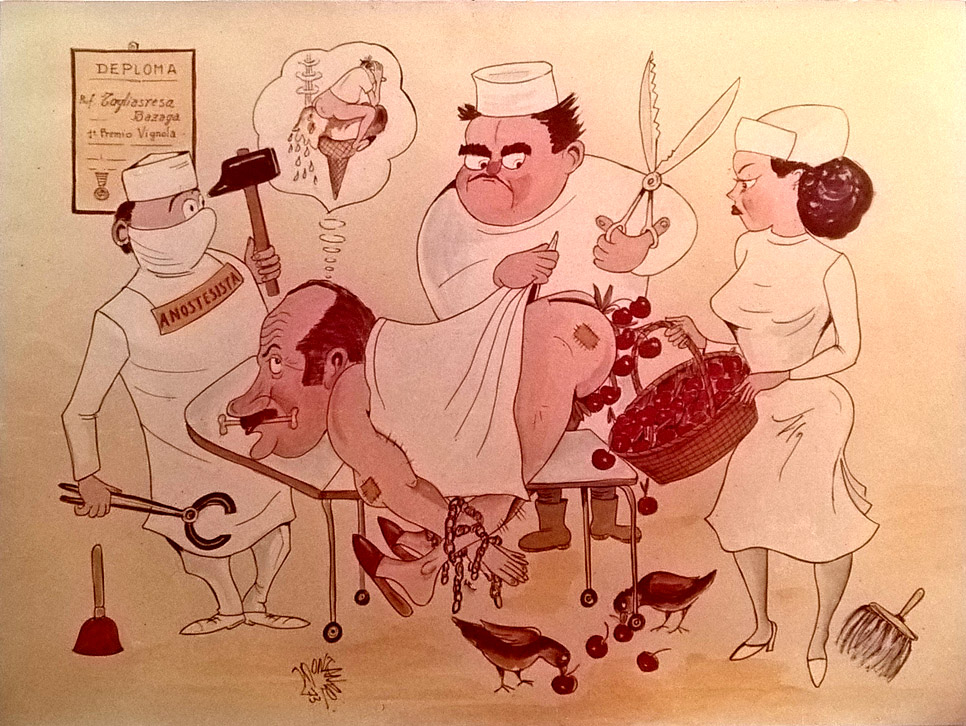 For a smile again …
Finding myself after many years, perhaps too ?, having to write a preface to  friend and colleague Rino Montanari, I can not help but note how humor, among other gifts, has the ability to stop and together ahead of the times …
… It is a meet, is a play to be adult children, in the synthesis of the dream of Peter Pan, in that sort of limbo that God and the wickedness of men have built for poets, madmen, children, innocent, humorists.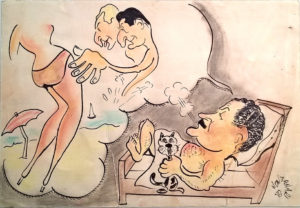 A place where, however, you are not so bad, the company has chosen and good and the smile is there.
And where does it feel men. Why, what differentiates man from beast is only the smile: men and animals cry, eat, dream, suffer, rejoice, but only man, among the creatures of God, has the gift of a smile. And to smile then, is the soul.
In this perspective, it is important that artists like Rino Montanari continue, with tenacity and even sacrifice, in their testimony of the satire, never bad, but always open to the opportunity to donate something, to unite, to open to the world and a smile men who in too many, unfortunately even among those who abusively called humorists, they want to close in hatred and daily madness barriers.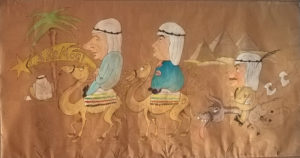 In the province, and Rino Montanari as many in the world are daily witnesses, there is still this strength: the ability to find appointments with the design, with humor, what else is denied, fought, misunderstood.
The smiles that have given the world the big dreams, high hopes, the great realities, facts from simple to the simple, to the outside of the conspiracies of the powerful.
In a sign of the smile of Brother Francis, light in the darkness of the year one thousand, or Saint Thomas who, before the gallows, had the wisdom to say, "Lord, give me the joy of humor."
We feel grandchildren of this wisdom, we call humor. And Rino Montanari, in the company, is not among the last.
Bruno Rabajotti