NEW DEADLINE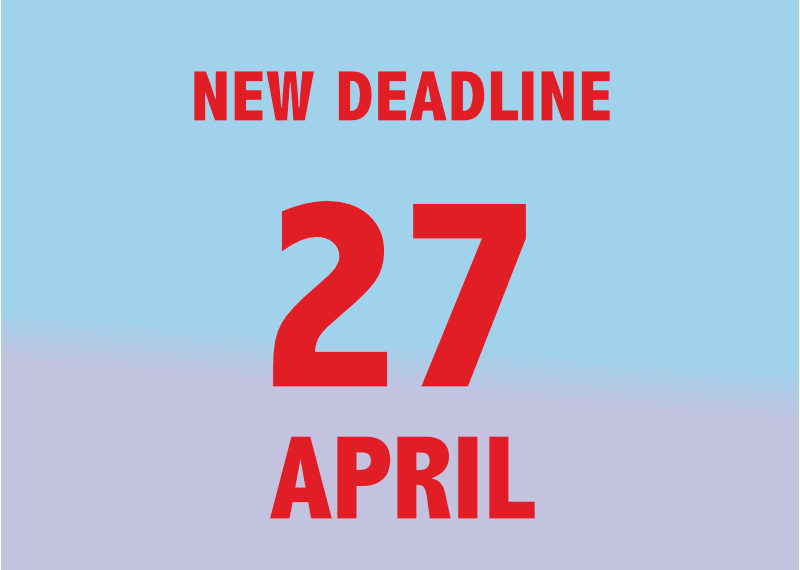 WORLD HUMOR AWARDS 2020
Cartoon theme: Water, source of  health
Humor portrait: Free theme
Dear artists,
following the various requests received, we decided to move the delivery date to April 27th.
Chers artistes,
suite aux différentes demandes reçues, nous avons décidé de déplacer la date de livraison au 27 avril.
Estimados artistas, 
siguiendo las diversas solicitudes recibidas, hemos decidido trasladar la fecha de entrega al 27 de abril.
Cari artisti,
a seguito delle varie richieste ricevute, abbiamo deciso di spostare la data di consegna al 27 aprile.